Exotic Animal Care
Exotic pets are fascinating animals that can enrich our lives and broaden our understanding of the animal kingdom and the world we live in. To properly care for exotic animals we need a thorough understanding of natural behavior, environment, and diet. Many exotic pets are prey animals and they are experts at masking their feelings and hiding illnesses, so as not to become a target for a predator. With regular veterinary examinations we can establish baseline weights, identify body condition, discuss diet, housing and environmental enrichment. All are important in providing responsible care of our exotic companions.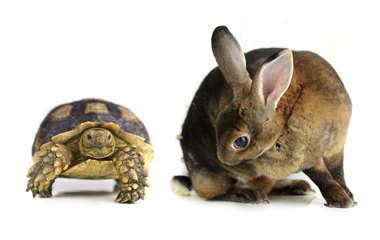 Small Mammals
Dr. Kraft treats rabbits and pocket pets. Transport your small mammals to our clinic in secure airline kennels or carriers.
Bring any treats that may help calm your pet. Always include food for herbivores.
Reptiles
Dr. Kraft treats some reptile species, please contact us if you have a reptile in need of care to determine if we are able to treat it.
Bring reptiles in insulated coolers with heat packs if cold outside. We can augment physical examinations with other diagnostic tests such as blood testing, radiographs and parasite checks.
Preventative medicine can help us better provide for the exotic animals we have taken into our homes.
Farm Animals
Dr. Sutten provides quality care at our facility for farm animals including goats, sheep, pigs, chickens and ducks.